New return temperature limiter "RTB T0-50 balancing valve (slow)" with integrated temperature sensor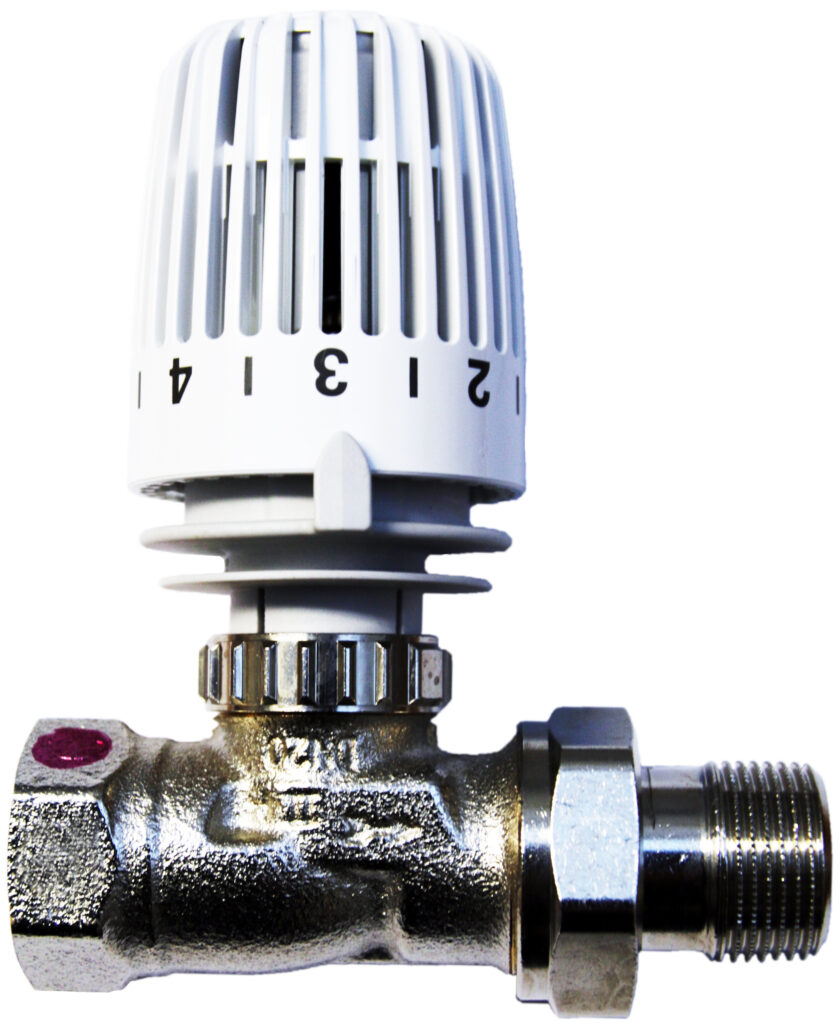 Recently we have started to offer for our innovative Baunach products new return temperature limiter with a temperature range of 0-50 °C and integrated temperature sensor on. For you, this means that you no longer have to invest time in installing a temperature sensor. You also save money, as no additional components such as T-pieces or immersion sensors are required.
The RTB valve is ideally suited for single-pipe heating systems, ceiling radiators, swimming pool heat exchangers or a radiator and underfloor heating system. Due to the inertia, the valve is not Suitable for air heaters and ventilation and air-conditioning systems.
Benefit from our innovative & efficient solutions today!
Installation variant single-pipe heaters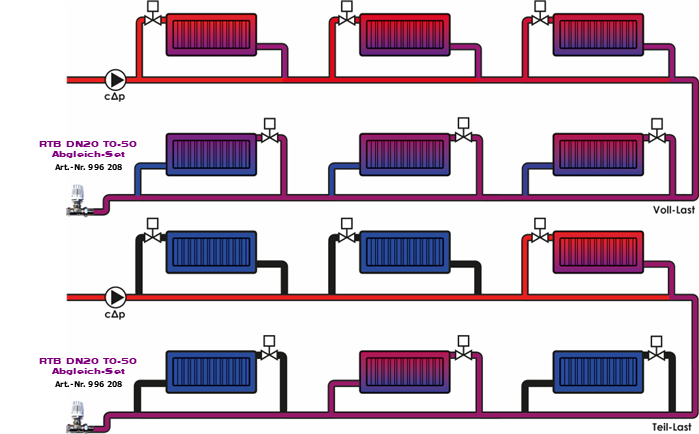 Recessed version ceiling spotlight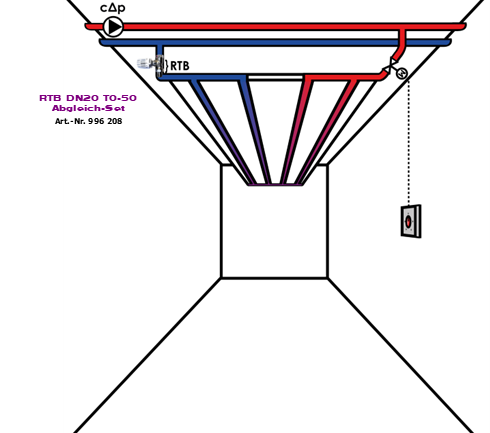 Installation variant swimming pool heat exchanger